About Verde
Verde Travel Agency is a Tour Operator and Travel Agency, part of Verde Group located in Tirana, Albania. We are specialize in tours throughout Albania, Balkans, Europe etc. Our Agency is always expanding and enhancing our wide range of offers, as well as adding new and exciting tourist packages of Exotic places, Europe, Asia and Africa.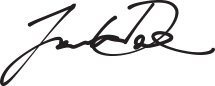 What Do We Offer?
Hotels & Private Accommodation / Booking Holiday / Packages
Customized Travel Programs / Tour Guides in several languages, English, Italian, Greek, etc
Daily Tours Private Tours Luxury Tours Group Travel & Group Holidays Cruise Packages Car Rentals
Experience
At Verde Travel and Tours , we have a lifetime of experience and we are determined to use it to give you… the experience of a lifetime. Most of our travellers want to get off the beaten track and explore and we have the expertise and experience to make that happen. Our drivers and guides are focused on trying to find something unique, something special, something unforgettable for all our travellers. But above all, our experiences are authentic.
Communication
Our travellers tell us what they want, what they need, and we listen. Then we deliver it. We communicate openly and honestly, ensuring that travellers' expectations are met. At VerdeTravel, communication means that everyone understands what is required, that everyone is on the same page. If our traveller has a special dietary requirement, we ensure that the hotels are aware of this and meet their needs. Tell us what you want, we'll listen.
Responsible
We run all our trips in as a responsible manner as possible. Our preference is to employ local staffs, use localy owned and  locally run travel services to maximize the positive impacts of tourism on local communities and contribute to their sustainable developments.
Knowledge
We have the knowledge, we want to share it. From the moment you make your first inquiry to the moment you leave, you'll find we have the knowledge to make your trip unforgettable. Our staff will help you plan your trip; our driver-guides are often praised for 'going the extra mile' to ensure that our travellers have the best experience possible. Our knowledge becomes your knowledge.
Collaboration
We keep building win-win partnerships with other partners and through hard work we bring profits and growth for all, hand-in-hand.
Innovation
Innovation is a core value for Verde Travel in terms of technology, services and travel ideas. Our everyday challenge is to keep abreast of all technological issues and opportunities by using software tools that ensure the best quality of services for you and also by developing our own software tools, customized to our and your special needs and requirements.
Tirana
Rruga Luigj Gurakuqi, Tirana 1017
Phone: +355 67 50 08 822
Fax: +355 67 50 08 822
Email: info@verdetravel.al
No destinations matched your criteria.